Sunday Morning Groups
Event
09/08/17
"The fellowship of the church is part of God's good news to men.  It imparts to the gospel one of its most thrilling notes - that when Christ saves a man he not only saves him from his sin, he saves him from his solitude." - Frank Colquhoun
Our Life Groups exist to give men and women an opportunity to experience this wonderful reality. While we come to faith in Christ individually, God has designed the church so that we grow in faith together. Believers need one another for encouragement, edification, and to make each other more like Christ. Both Midweek and Sunday Morning Life groups seek to provide a context for this "one anothering" of the Christian life to occur, focusing on Bible study, prayer and fellowship. The video below explains in more depth.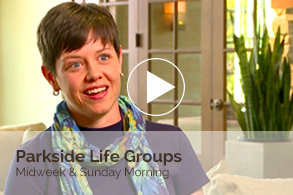 Our Midweek Life Groups meet twice a month in local homes in the communities surrounding Parkside and are typically composed of 10-20 people. They begin the 3rd week of September and run through the end of May. If you are interested in attending one this upcoming year, find a group near you on our website, and then email the respective leader to express your interest and confirm the details of the group.          
Our Sunday Morning Life Groups meet during the 9:45am service in classrooms around the building and are taught by members of our pastoral team. You can find a list of the available classes on our website. They begin this Sunday, September 10.
Whether it is a Midweek or Sunday Morning group, we encourage you to get involved somewhere that you might experience the fullness of life together with other believers!
---